BTS V (Kim Taehyung) posted two small duration melody song to his fan via Twitter.
On the evening of 10th May, BTS V was replying to his fans on Weverse, revealed about working on a song and he shared the two short clips of the song on the Twitter account making his fans go crazy.
— 방탄소년단 (@BTS_twt) May 10, 2022
The song is receiving praise from his fans shortly after its posted. He wrote a soulful romantic ballad with his own rhythm and deep angelic voice making it heavenly. It's his self composed masterpiece. In the clip he was listening to his composition and vibing along with it.
The composition is so romantic and healing. It is about falling for someone that you keep thinking about them, longing for their presence and feel their warmth next to you.
The lyrics are as follows:
"One day will you be my sunrise in the fall?
and two words I never used to say
and three in the morning, I'm still thinking of you but forever more, I love you"
— Kim Taehyung, 220511
(Unreleased)
Few minutes after dropping the song, Taehyung fans started trending 'Kim Taehyung' 'His Voice' on the platform twitter.
Few months ago on 25th January, BTS V have also shared a song name '9 feet under' on his official Instagram account and within a span of ten minutes, the post got over one million likes and in an hour it got over 3.2 Million likes.
However, fans are assuming that these songs would not be included in Taehyung's exclusive mixtape, KTH1.
Meanwhile, BTS are releasing a new album name 'Proof' that connotes their history and their fandom ARMYs are ready to rise up and support one of the most-anticipated comebacks of 2022.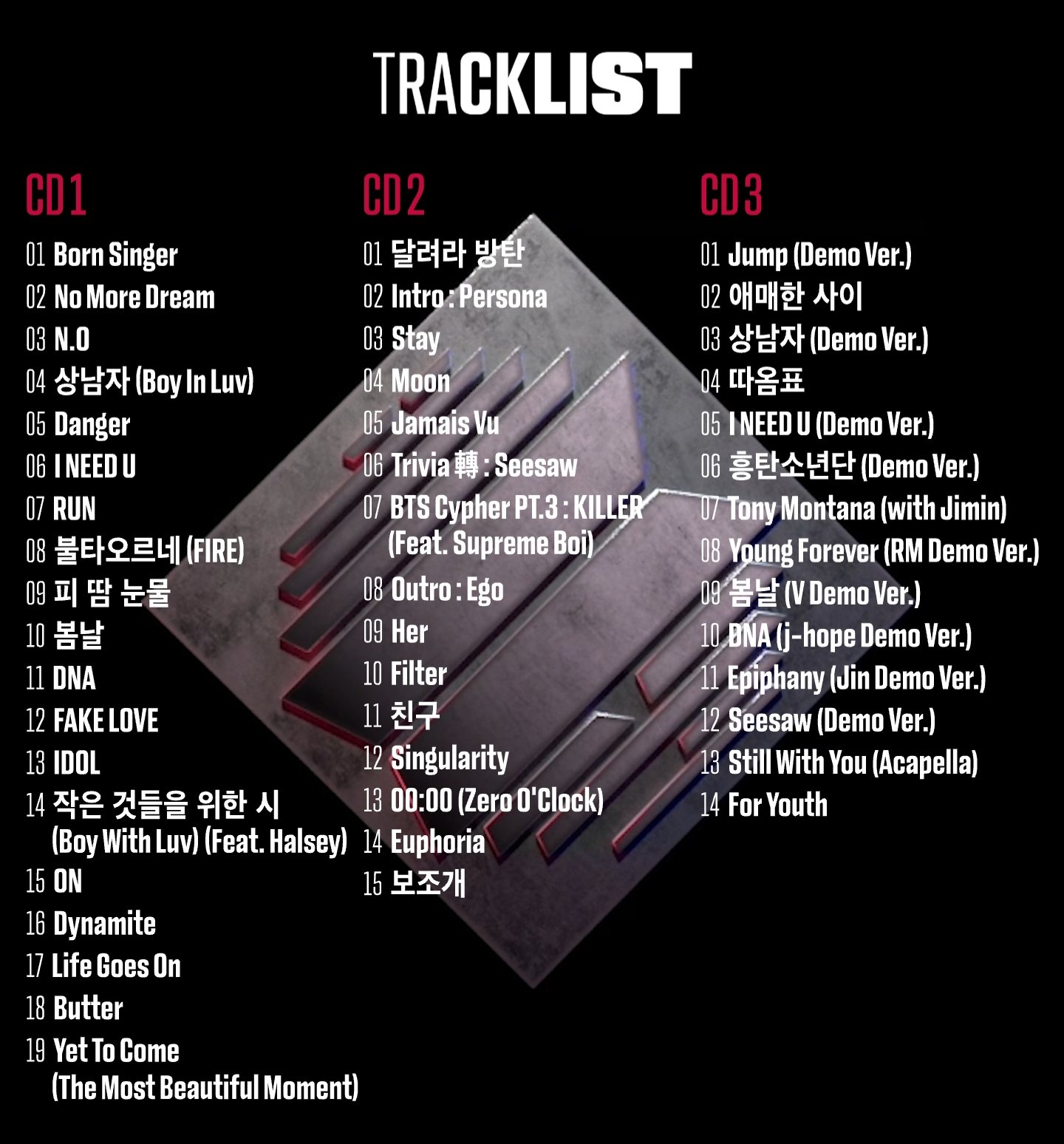 BTS have released Tracklist for the upcoming Album 'Proof'. This album consisting of a total of 3 CDs. It consists of colorful tracks containing the thoughts of the seven members about the past, present and future of BTS.
[K-pop Updates]