Jisoo, a South Korean singer and actress, and a member of the globally renowned K-pop girl group Blackpink. She captivates the world with her mesmerizing vocals and undeniable charm. she has charmed millions of fans with her infectious energy and undeniable talent.
Early Life and Childhood:
Jisoo, whose birth name is Kim Ji-soo, was born on January 3, 1995, in Seoul, South Korea.
From an early age, Jisoo showed a strong interest in the performing arts. She loved singing, dancing, and acting. Whenever there was a school play or talent show, she eagerly participated and showcased her talent. Jisoo's parents noticed her passion and encouraged her to pursue her dreams.
Jisoo's Journey to Blackpink :
In 2011, Jisoo took a big step towards her dream when she auditioned for YG Entertainment, a famous entertainment agency in South Korea. The judges were impressed by her amazing singing skills and confident stage presence, and accepted her as a trainee.
For several years, Jisoo trained herself, honing her singing and dancing skills while also taking acting lessons. She faced numerous challenges and setbacks but never lost sight of her ultimate goal.
Finally, in 2016, Jisoo's hard work paid off when she was announced as a member of Blackpink. The group, consisting of Jisoo, Jennie, Rosé, and Lisa, debuted on August 8, 2016 with their hit single "Whistle," which instantly catapulted them to stardom. Jisoo's unique voice and striking visuals helped establish her as a vital component of the group's success.
Rise to Global Prominence:
Blackpink quickly became a global sensation, captivating fans across the globe with their powerful performances and catchy music. Jisoo's talents as a vocalist and performer shone brightly, earning her a dedicated fan base. Her stage presence and charismatic personality endeared her to millions, making her one of the most beloved members of Blackpink.
Beyond her music career, Jisoo has also ventured into acting. In 2019, she made her small-screen debut in the hit drama series "Arthdal Chronicles," showcasing her versatility as an actress. Her performance received critical acclaim and further solidified her status as a multi-talented entertainer.
Jisoo's Impact:
Jisoo has achieved numerous records and milestones throughout her career, showcasing her immense popularity and influence in the music industry. From chart-topping hits to remarkable achievements, Jisoo's records speak volumes about her success and the impact she has made.
One notable record is Blackpink's debut song "Boombayah," which gained significant attention upon its release. The music video for the song achieved a remarkable feat by surpassing 1 billion views on YouTube, making it one of the most-watched K-pop music videos of all time. This achievement solidified Blackpink's status as a global sensation and further showcased Jisoo's reach and influence as a member of the group.
Jisoo's influence extends beyond her music and acting career. She actively uses her platform to promote positive causes and raise awareness about various social issues.
Jisoo has participated in charitable campaigns, advocating for animal rights and environmental conservation. Her genuine compassion and dedication to making a difference inspire her fans to get involved and create positive change.
Jisoo Hobbies:
Jisoo has a range of hobbies and interests outside of her music career. These hobbies provide her with a chance to relax, explore new activities, and express her creativity. Here are some of Jisoo's known hobbies:
1. Drawing: Jisoo has showcased her artistic skills and love for drawing on various occasions. She enjoys creating beautiful and imaginative artwork.
2. Photography: Jisoo has shown an interest in photography, capturing moments and scenes through her camera lens.
3. Watching Movies and TV Shows: Like many people, Jisoo enjoys watching movies and TV shows in her leisure time. It provides her with a chance to relax, unwind, and explore different genres and storytelling styles.
4. Shopping: Jisoo has been known for her impeccable fashion sense, and it's no surprise that shopping is one of her hobbies. She enjoys exploring fashion trends, discovering new pieces, and expressing her personal style through her wardrobe.
5. Traveling: As an artist who travels the world for performances and promotions, Jisoo has developed a passion for exploring new places and experiencing different cultures. Traveling allows her to broaden her horizons and create lasting memories.
6. Playing Musical Instruments: Jisoo has been seen playing the guitar in various performances and has expressed her love for music beyond her singing abilities.
7. Cooking and Eating: Jisoo has shared her love for food and cooking through various interviews and appearances. She enjoys trying out different recipes, exploring new flavors, and sharing meals with her loved ones.
8. Playing with Pets: Jisoo loves animals, particularly her pet dog, Dalgom. Spending time with them brings her joy and relaxation, allowing her to unwind from her busy schedule.
Personal Album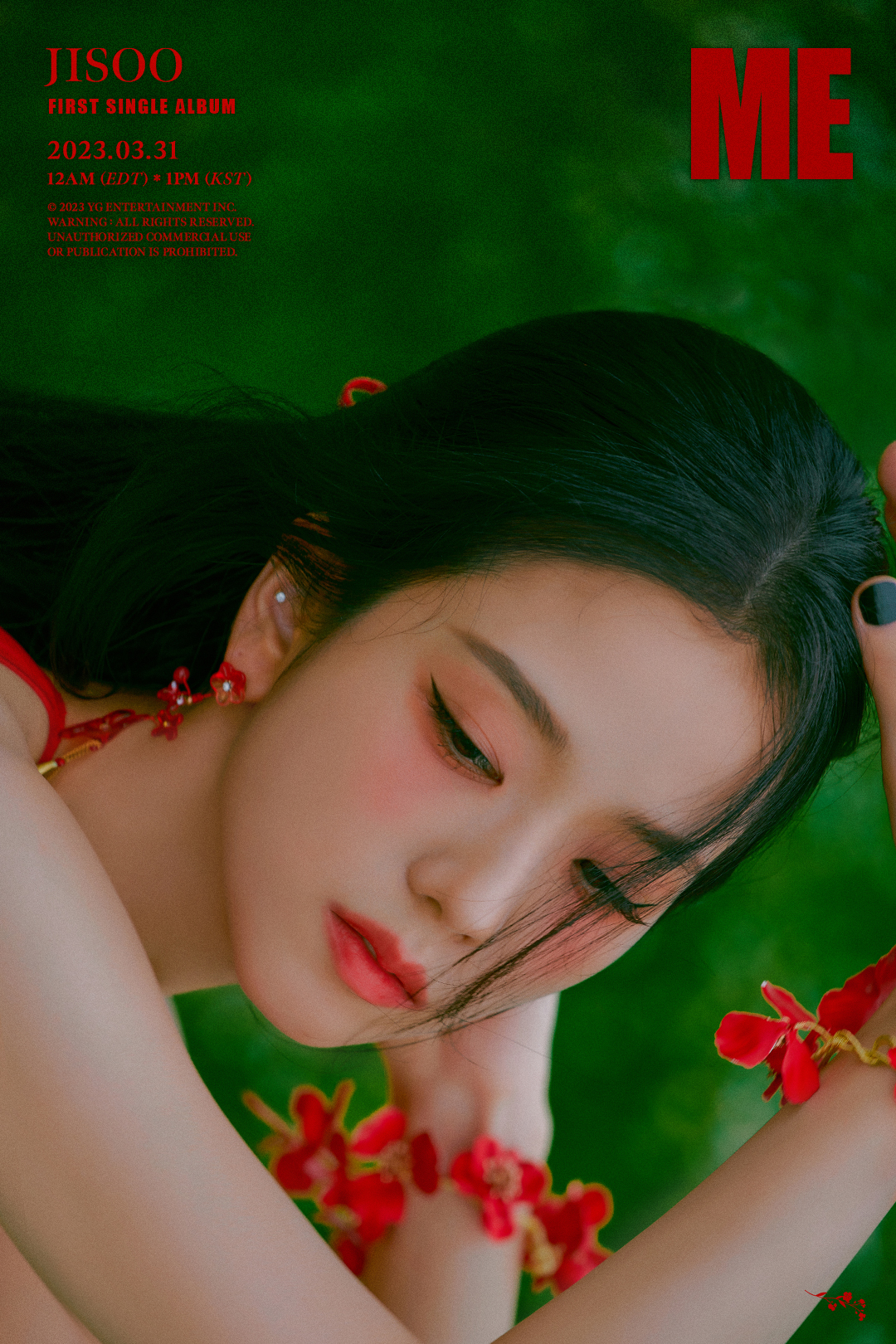 Jisoo made her debut as a solo artist with her album titled 'Me'. The album features a collection of tracks that reflect her personal experiences, emotions, and growth as an artist.
The album 'ME' have 2 tracks :
Conclusion
Jisoo's path from a young dreamer to a worldwide superstar shows her determination and unwavering pursuit of her dreams. Her talent, along with her down-to-earth personality and caring nature, has made her beloved by fans all over the world.
Jisoo's impact as a member of Blackpink and her personal achievements in the entertainment world will surely inspire upcoming artists.
Moreover, as she continues to grow and venture into new creative endeavors, Jisoo's star will undoubtedly keep shining brightly.